AquaJam | Saturday, July 22 | 3:00 pm – 8:00 pm | Boom Island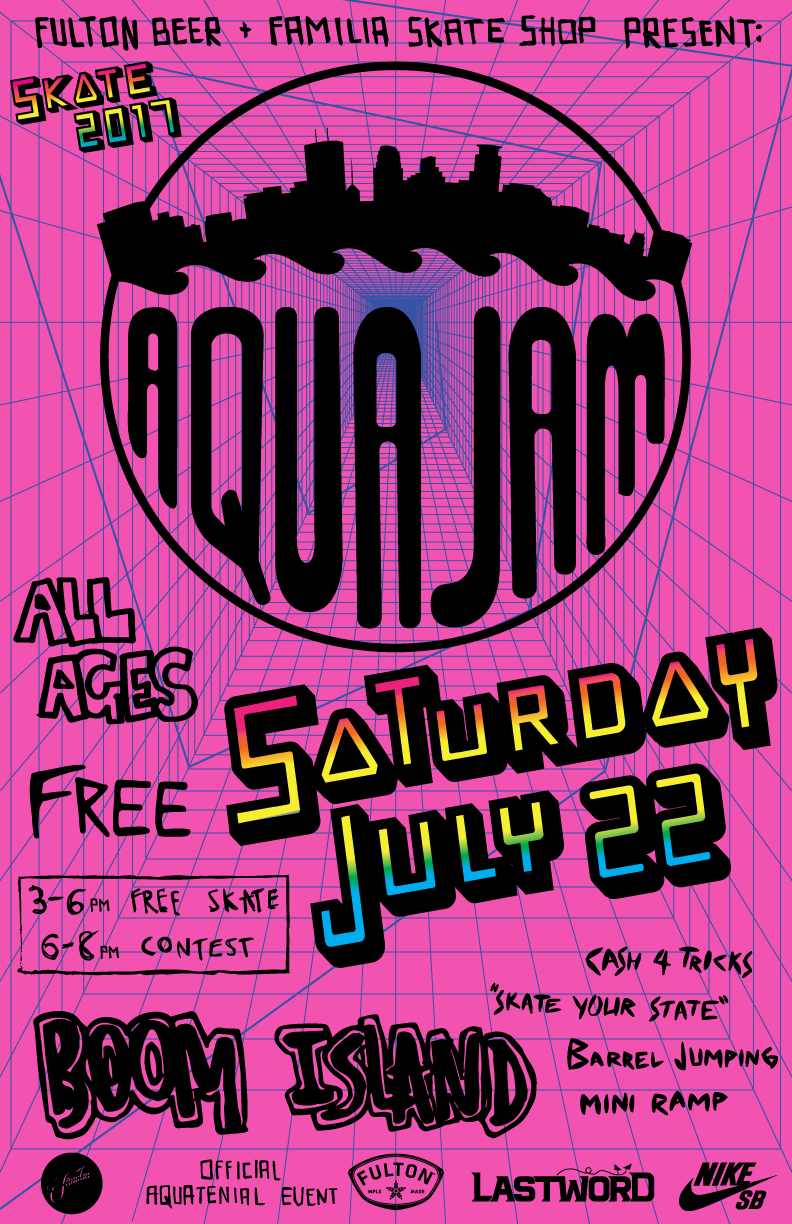 An Aquatennial classic event is back! Join us for AquaJam, a legacy event that was a popular Aquatennial destination during the 1980s. It offers a chance for the public to skateboard on a skate course or watch others take part, including professionals during a competition from 6-8 p.m. It returned in 2016 and was wildly popular. Join us at Boom Island for a day of food, fitness and fun. Stop by and enjoy any and all of the below events:
Open Skate 3:00 pm-6:00 pm

Food on-site beginning 3:00 pm

Local craft brews (Fulton Beer, Lakes & Legends, Sociable Cider Werks) serving on-site

Skateboarding competition 6:00 pm-8:00 pm

Routines including Cash 4 Tricks, High Hippie Jump, Barrel Jumping and a 30-foot mini-ramp will all be part of the fun.
Stop by and enjoy this fun returning event at Boom Island!