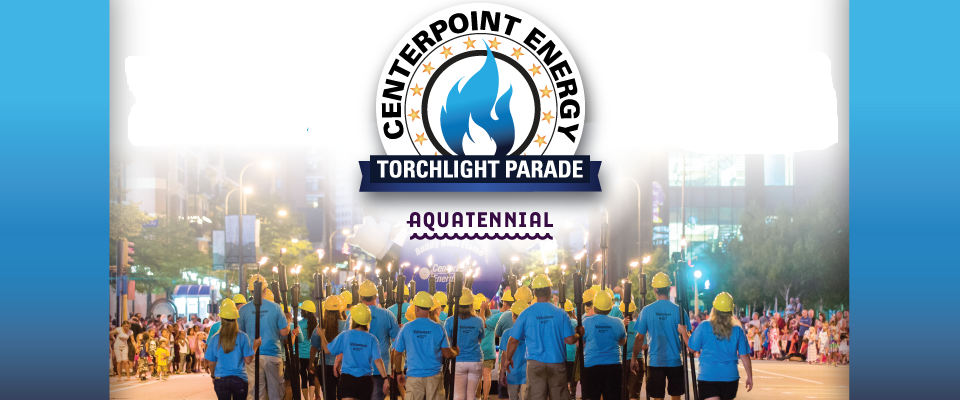 Join us for the Aquatennial's CenterPoint Energy Torchlight Parade, set to take place Wednesday, July 18 at 8:30 p.m. Join the community as they gather and watch great floats, displays and bands march through the heart of Downtown Minneapolis. This is CenterPoint Energy's 18th year being part of the Aquatennial and sponsoring the CenterPoint Energy Torchlight Parade. Come down and celebrate on July 18! Plus, scroll down to get your FREE ride passes courtesy of Metro Transit.
If you have any questions about this year's parade, email aquatennial@mplsdowntown.com.
ABOUT THE CENTERPOINT ENERGY TORCHLIGHT PARADE
The Minneapolis Aquatennial CenterPoint Energy Torchlight Parade has been a longstanding Aquatennial tradition.  As a flagship Aquatennial event, the parade continues to grow.  The CenterPoint Energy Torchlight Parade is the largest nighttime parade in Minnesota. We're excited to see you at this year's event!
THANK YOU COACH FLECK FOR ROWING THE FLOAT AS THE 2017 GRAND MARSHAL

The Minneapolis Aquatennial welcomed University of Minnesota football coach P.J. Fleck as last year's CenterPoint Energy Torchlight Parade Grand Marshal. Coach Fleck became the 30th coach in Gophers football history when he was hired on Jan. 6, 2017. Fleck, 36, is one of the youngest and brightest minds in the game. He was named Mid-America Conference coach of the year in 2014 and 2016. He turned Western Michigan's program around, turning a 1-11 Broncos team in 2013 during his first season into a 13-1 squad in 2016—winning the school's first MAC championship since 1988 en route to a Cotton Bowl appearance. He was joined by his family on this year's Grand Marshal float. Thanks to Coach Fleck for Rowing The Float! Ski-U-Mah!
THANK YOU TO OUR 2017 EMCEES: K102's CHRIS CARR & COMPANY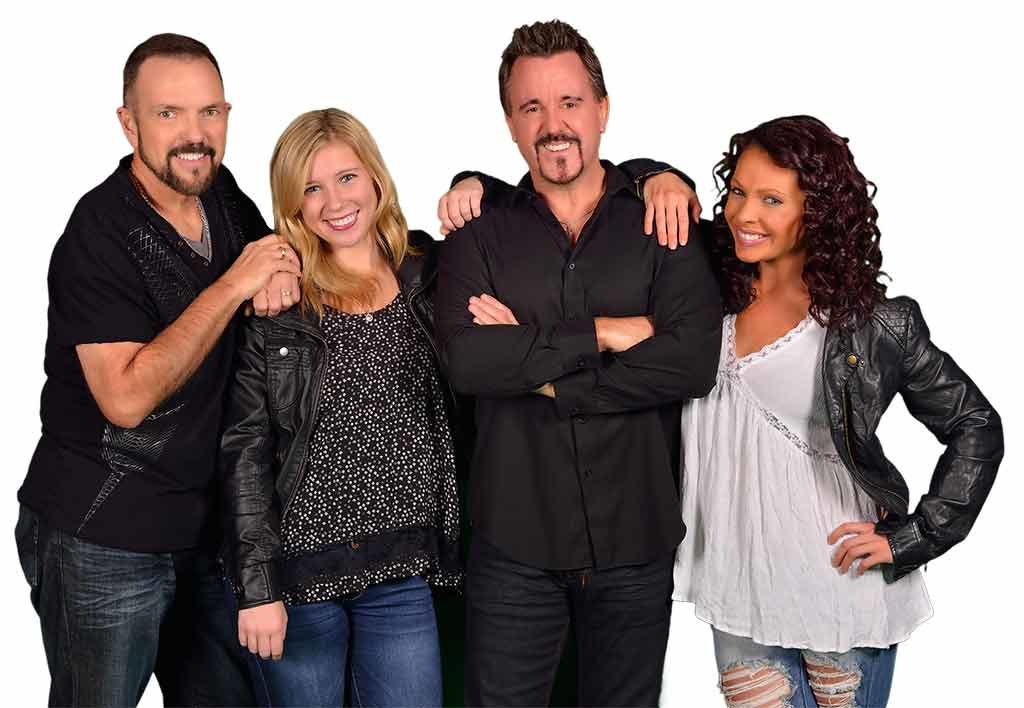 Thank you to the 2017 CenterPoint Energy Torchlight Parade emcees from K102's Chris Carr and Company morning show! We enjoyed having Chris, Maverick, Kia and MaKaila with us again this year!
HOW TO GET HERE
Join us for the CenterPoint Energy Torchlight Parade, located on Hennepin Avenue between the Basilica of St. Mary and 5th Street N. Find a spot along Hennepin Avenue and enjoy the parade!
Thanks to Metro Transit, you can download a free pass and get here bus or light rail train downtown on Wednesday, July 19 from 4 pm to midnight!

Parking garages are located on both sides of Hennepin Avenue, and Metro Transit services the area through Light Rail Transit (Green Line to and from St. Paul, Blue Line to and from MSP International Airport/Mall of America) as well as bus routes connecting across the metro area.
WHILE YOU'RE HERE
Stop by the Loring Park Pre-Parade Family Fun Night (including Rally the Family and Wilderness Inquiry Voyageur Canoe Rides) from 5-7:30 pm, watch or run the Twin Cities Orthopedics Torchlight 5K at 7:30 pm. And stop by great local restaurants like Kieran's Irish Pub, The Loon Cafe, Lyon's Pub, Mercy, Murray's Steakhouse and others.
Below is last year's map. Look for 2018 updates as we get closer to this year's Aquatennial