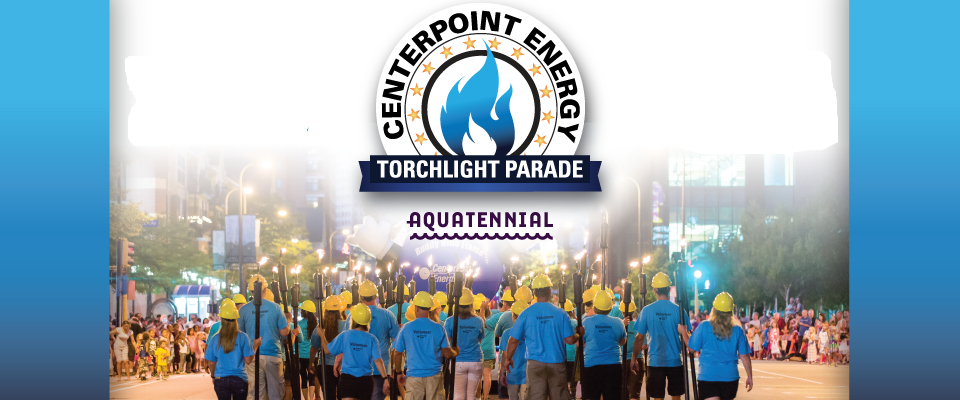 Join us for the Aquatennial's CenterPoint Energy Torchlight Parade, set to take place Wednesday, July 24, 2019 at 8:30 p.m. Join the community as they gather and watch great floats, displays and bands march through the heart of Downtown Minneapolis beginning at the Minneapolis Convention Center down 2nd Avenue to 3rd Street. This is CenterPoint Energy's 19th year being part of the Aquatennial and sponsoring the CenterPoint Energy Torchlight Parade. Come down and celebrate on July 24! Plus, scroll down to get your FREE ride passes courtesy of Metro Transit.
If you have any questions about this year's parade, email aquatennial@mplsdowntown.com.
ABOUT THE CENTERPOINT ENERGY TORCHLIGHT PARADE
The Minneapolis Aquatennial CenterPoint Energy Torchlight Parade has been a longstanding Aquatennial tradition. As a flagship Aquatennial event, the parade continues to grow. The CenterPoint Energy Torchlight Parade is the largest nighttime parade in Minnesota. We're excited to see you at this year's event!
MEET OUR 2019 EMCEES: K102's CHRIS CARR and COMPANY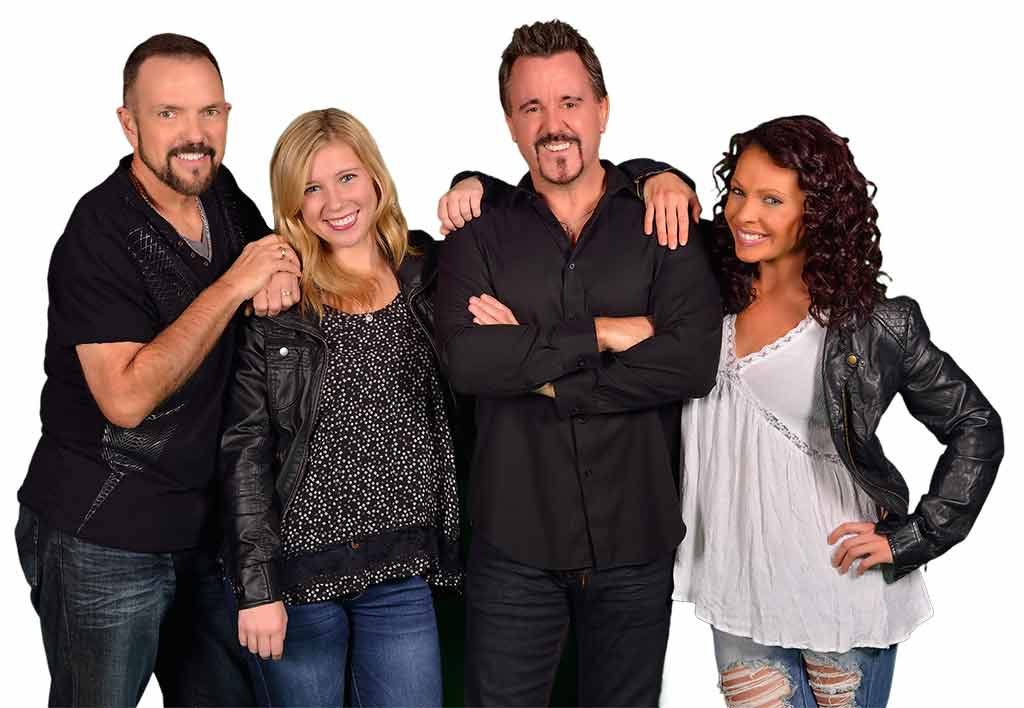 We're excited that K102's Chris Carr & Company morning show will return this year to emcee the CenterPoint Energy Torchlight Parade! Join us July 24 and enjoy Chris, Kia, McKaila and Maverick on site at the emcee table.
About the team:
Chris
Chris was the afternoon drive on K102 in Minneapolis until he moved to Cincinnati's WUBE-FM and eventually created Chris Carr & Co with co-host, Jeff "Maverick" Bolen. Now he's come back to K102 to be close to family again and says he will be picking up right where he left off six years ago. Maverick has returned to Minnesota with Chris to continue the Chris Carr & Co. success.
Kia
Kia is a Co-Host with Chris Carr and Company and Music Director at K102. Minnesota born and raised, Kia wears sundresses, ripped jeans and always a pair of cowboy boots. She loves camping, fishing, and country music. Kia doesn't understand the separation between work and play. K102 has been her home since she began in 2009 in Promotions and quickly grew her career.
McKaila
McKaila is the newest member of Chris Carr & Company. Along with doing everything digital, McKaila has stepped up to become the show's producer. She is the resident Millennial of the show, and she doesn't hesitate to say whatever comes to her mind. You can always find her out and about trying something new!
Maverick
The light-hearted co-host of The Chris Carr and Company Show for 9+ years with 23+ years in country music radio. Maverick is known for having one of the most infectious laughs in radio that causes the audience to laugh along even when they may have missed what he's laughing at. Maverick is known for his well-loved segments "Minny News", "Only in Minnesota" and "Redneck Traffic Report."

Take a look at the CenterPoint Energy Torchlight Parade map below.