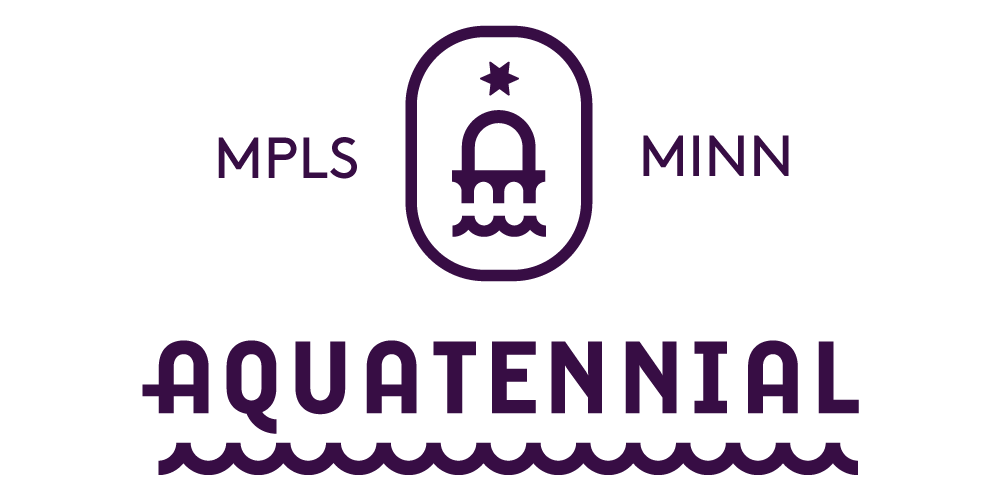 Day 3 welcomed another new event to the Minneapolis Aquatennial.  Aquatennial's Fulton Downtown Thunderdome took place at the Fulton Taproom in downtown Minneapolis.  This criterium format city-street bike race was a unique event and a way for people to take in the action while also enjoying a delicious Fulton Brew.  People lined the streets and watched the bikes fly by in this exciting and successful new event!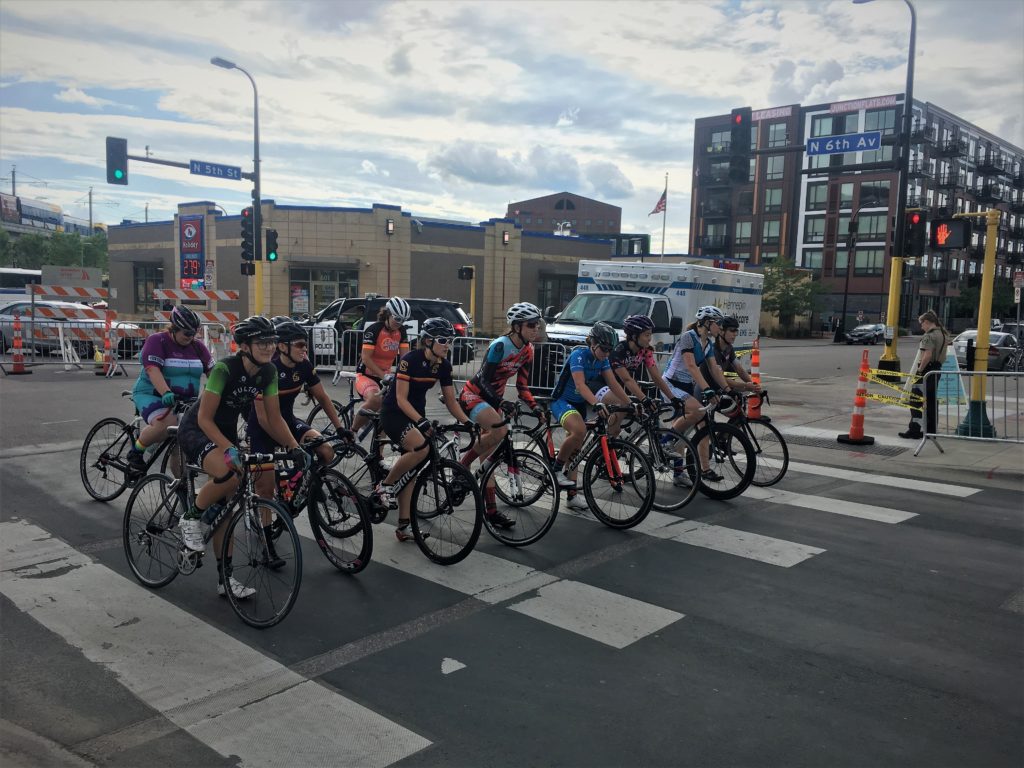 We also finished up the Aquatenial Blood Drive with the third day of donations.  Again, the IDS Center Crystal Court was a busy place with many people stopping by to donate their time and their blood to the American Red Cross.  There was a bit of a hiccup that didn't allow for donations for roughly two hours, but we still collected 25 donations on the last day.  Our 3-day total ended up being 95 donations – a HUGE success for Aquatennial and the American Red Cross.  We look forward to continuing this success in next year's drive, so make your plans early to donate during Aquatennial!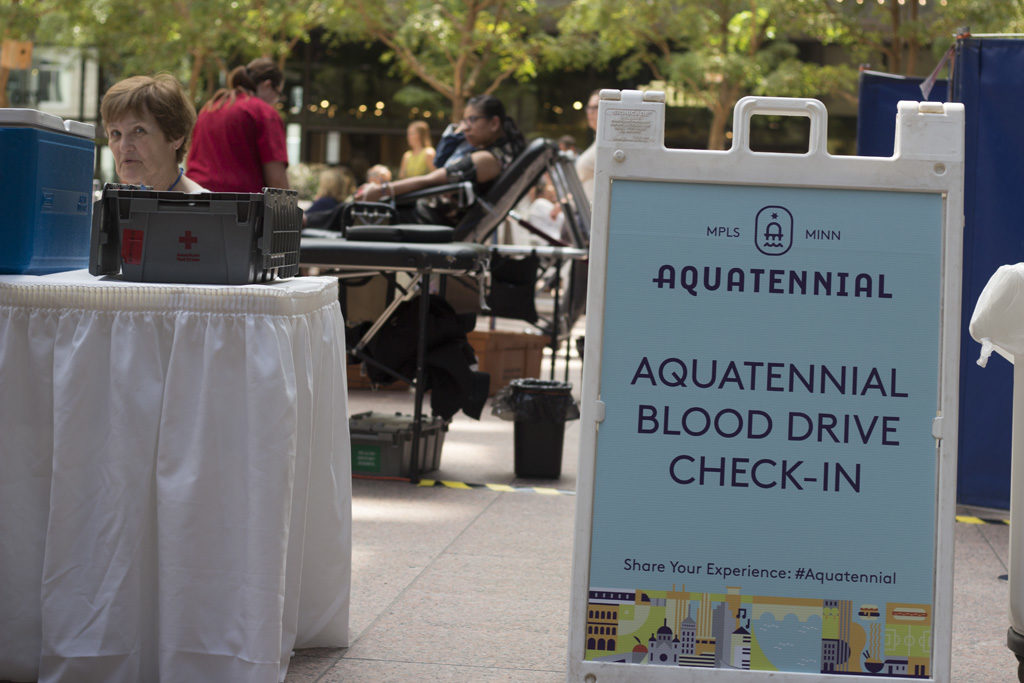 Another new event this year was Alchemy 365's free A10 fitness class at the Minneapolis Sculpture Garden.  Around 125 fitness fanatics came out for this fun, high-energy class – and they were not disappointed!  Some people were familiar with Alchemy 365, some were first-timers, but they all came together and made this event a great success.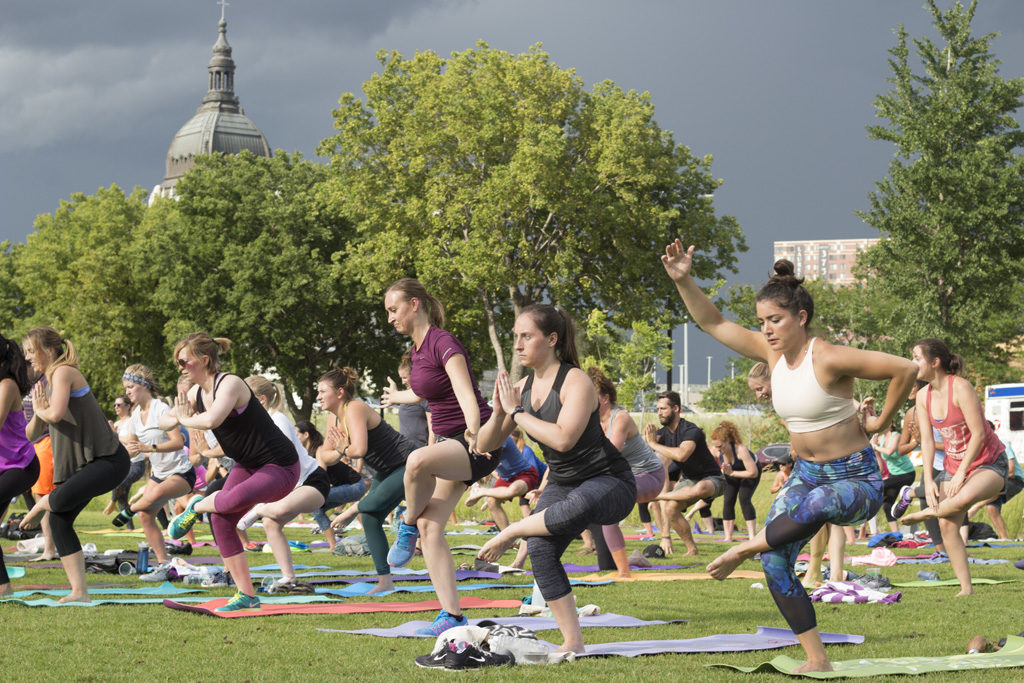 We finished off the third day of the 2018 Aquatennial with the second Twin Cities River Rats water ski show.  This event went extremely well despite the sprinkling rain an hour before the event was set to start.  Hundreds of fans lined West River Parkway in anticipation of the high-flying action of the River Rats.  The weather cleared up and the sun even came out towards the middle of the show, and these Little Ratscalls delivered!