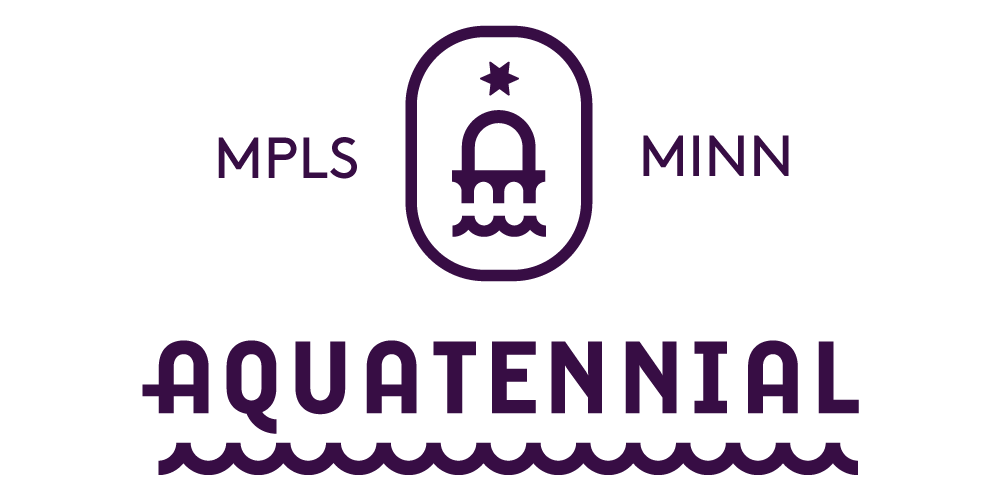 We're only one day through the 2018 Minneapolis Aquatennial and this year's celebration is already one for the ages.  We got the action started at the IDS Center with the Aquatennial Blood Drive from 9am-3pm.  We received a great amount of donations, with 30 people donating their time and their blood to The Red Cross.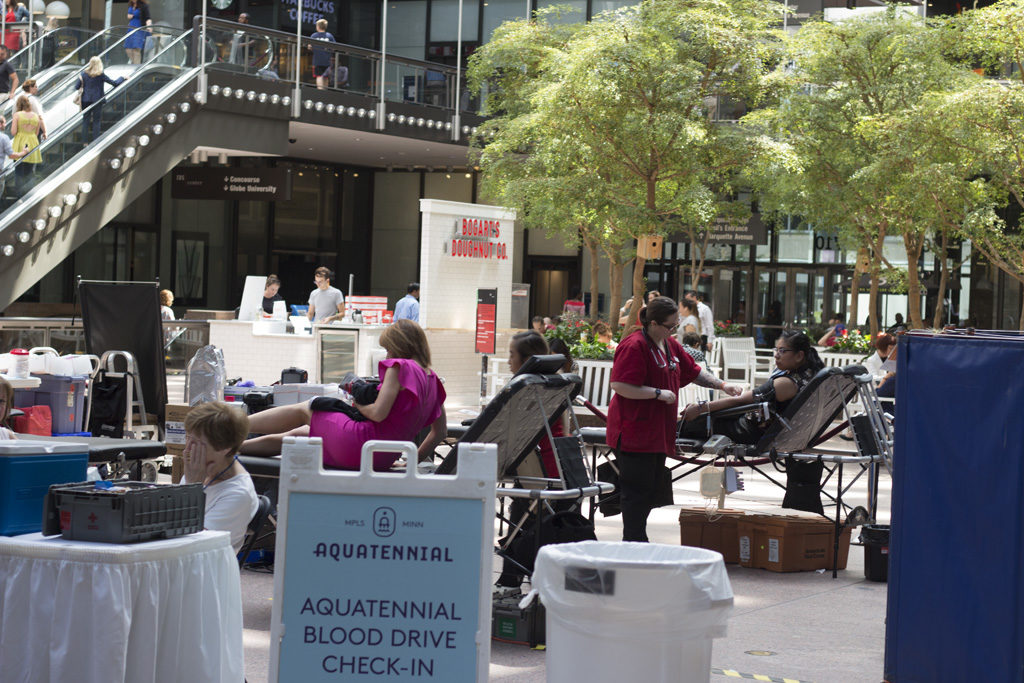 Also starting Wednesday morning was the Go Outside with Hennepin County South Plaza Activities, which ran from 11:30am-1:30pm.  This event runs weekly throughout the summer, but this week had the most engagement that we've seen all summer.  Hennepin County employees, kids and downtown residents gathered to play cornhole, ladder ball, connect-4 and much more!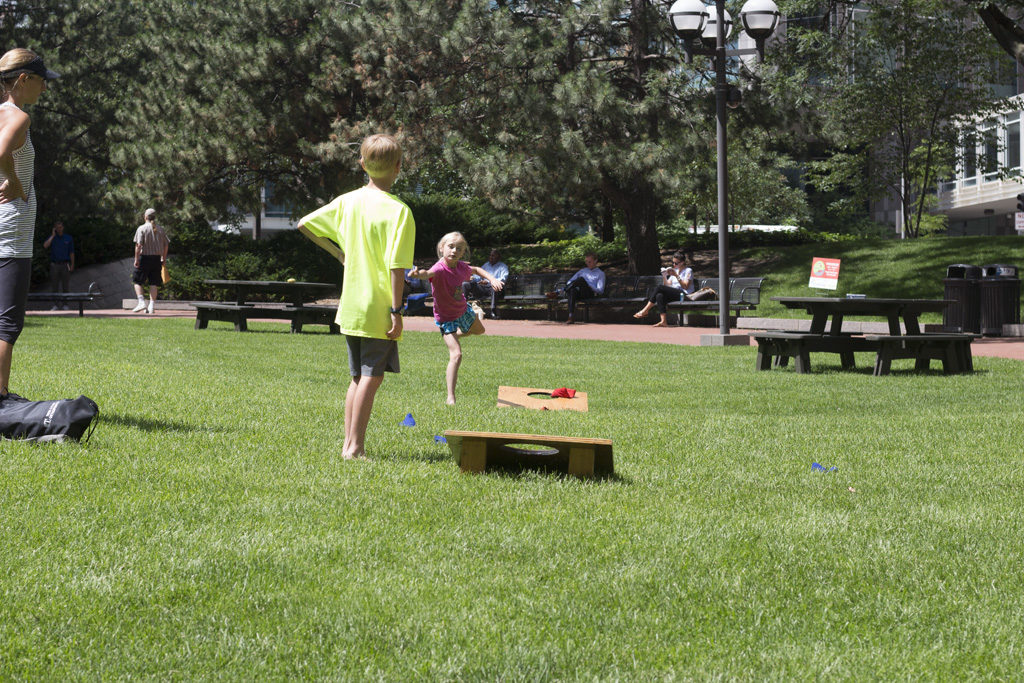 We then invited people down to the Loring Park Pre-Parade Family Fun Night, where attendees took part in USTA Northern tennis lessons, Wilderness Inquiry Canoe Rides, pony rides, a rockin' dance floor and many more activities.  This event brought in hundreds of people, and there was nothing but smiles all around.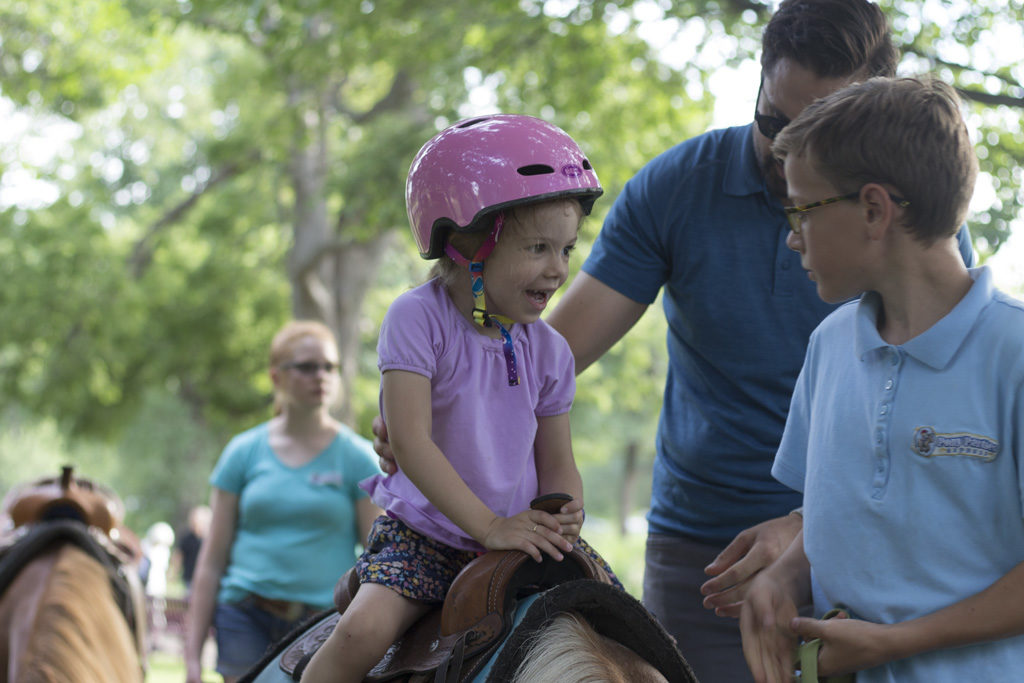 The LifeTime Torchlight 5K was started at 7:30pm by WCCO's Heather Brown, who also competed in the race.  The streets of downtown Minneapolis were flooded with competitive and recreational runners ranging from children to elderly, and everything in between.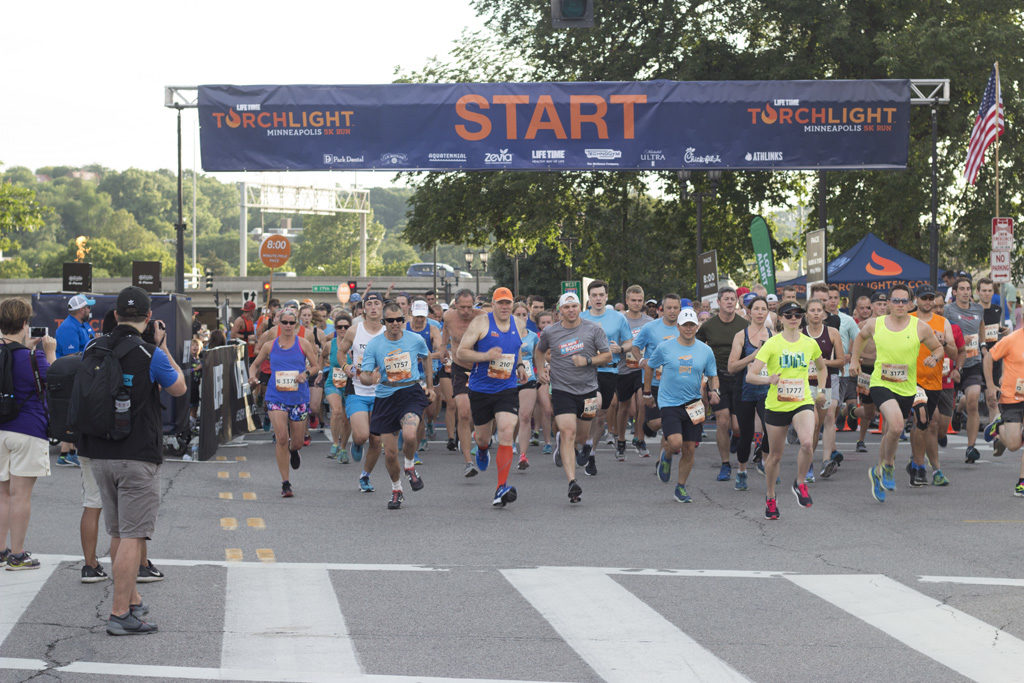 Wrapping up an exciting first day of events was the CenterPoint Energy Torchlight Parade.  We couldn't have asked for a more beautiful night, and the amazing weather brought out thousands of people to the largest nighttime parade in Minnesota.  Over 85 parade units traveled down the crowded streets of downtown throwing candy, dancing, marching, and interacting with the excited parade-goers.