AquaJam: Best Trick | Saturday, July 21 | 6:00 pm – 8:00 pm | Guthrie Theater Parking Lot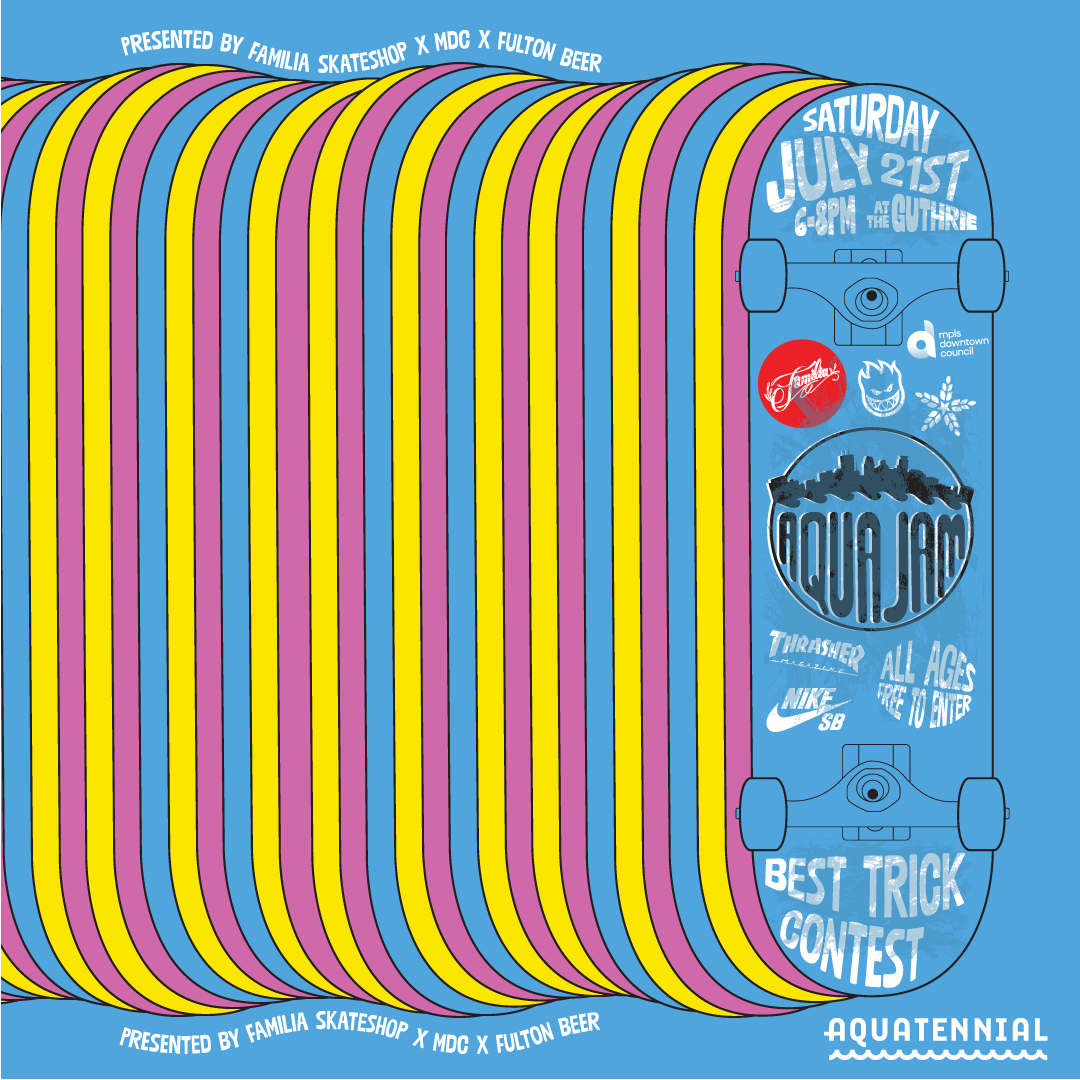 An Aquatennial classic event is back! Join us for AquaJam, a legacy event that was a popular Aquatennial destination during the 1980s. This year's event is taking place at the Guthrie Theater's parking lot, equidistant from the Target Fireworks/pre-fireworks festivities and X Games at U.S. Bank Stadium. Stop by this free event and watch local skateboarders take part in a Best Trick Contest on new obstacles for great cash prizes!
AquaJam is presented by Fulton Beer and Familia Skateshop. Share with your friends on social media!