Opening Day is Less Than One Month Away!
In less than one month, the 2017 mpls Aquatennial will officially kick off. The 78th annual Civic Celebration of the City of mpls will feature over 25 events spanning across four days, from Wednesday, July 19th to Saturday, July 22nd. The four jam packed days will feature some fan-favorites, but also a few new events. The Aquatennial will again include two flagship events, the CenterPoint Energy Torchlight Parade and the Target Fireworks.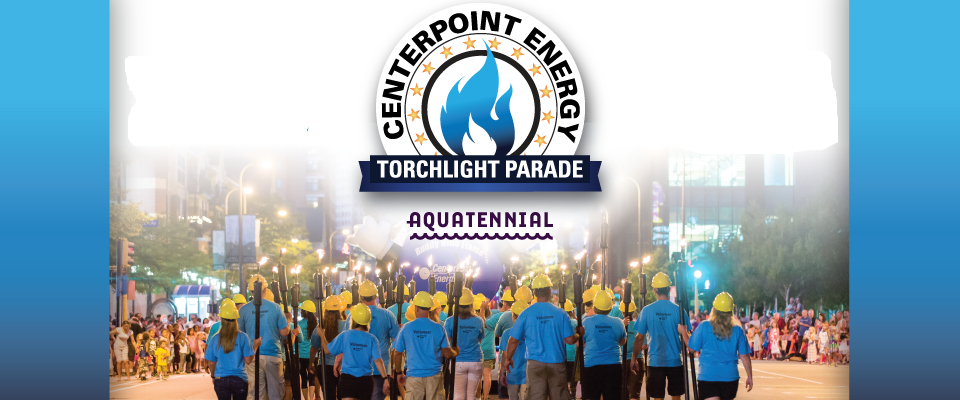 Opening day of the 2017 Aquatennial will be a busy one. Wednesday, July 19th will consist of nearly 10 different Aquatennial events around downtown mpls throughout the day and night, including the Torchlight Parade. Being that the parade is now less than one month away, excitement is running rampant. The biggest nighttime parade in mpls will take place at 8:30 pm on the 19th of July and will feature a ton of fun for the entire family. Over 80 floats will take part in the parade, which will run along Hennepin Avenue from Basilica of St. Mary to 5th Street.
While the parade may begin at 8:30 pm, the Aquatennial fun starts much sooner than that with various events throughout the day, including pre-parade festivities at Loring Park beginning at 5 pm on the 19th. The Pre-Parade Family Fun Night will feature things to do for the entire family, including canoe rides, food vendors, tennis lessons, various games, and a whole lot more! The fun at Loring Park will conclude at 7:30 pm, leaving parade-goers ample time to go and grab their seats along the parade route.
We're counting down the days until the Best Days of Summer, and hope you are, too! This year's Aquatennial should be a very exciting and fun four days, so we sure hope to see you there.
Be sure to keep up to date with any Aquatennial news on Facebook, Twitter, and Instagram!