2020 Aquatennial
It is Aquatennial time, and we will miss seeing you in person this year. We are optimistic that we will be in a better place to celebrate next year. This July, we invite you to follow along on this page and on our social media channels as we share Aquatennial activities, content and memories. And please mark your calendars for next year when we look forward to celebrating Aquatennial—including the CenterPoint Energy Torchlight Parade and Target Fireworks, July 21-24, 2021.
Activities
Jeremy Messersmith virtual performance
Date: Friday, July 24
Aquatennial and Street Show, in partnership with Mpls Downtown Improvement District, Hennepin Theatre Trust and The Warming House, bring you a very special performance this Friday, July 24 featuring Jeremy Messersmith at The Dayton's Project. Since 2017, Street Show has brought more than 1,000 hours of paid street performances to #mymplsdt on Nicollet and Hennepin. This performance will support Voices for Racial Justice which Jeremy selected, with the first $1,000 contribution by the MplsDID. CLICK HERE to donate to Voices for Racial Justice. Watch the special performance right here! For more information and more upcoming performances throughout the month of July and August visit www.streetshowmpls.org. The views expressed here are of the performer and may not reflect the views of Mpls DID, Aquatennial, mpls downtown council or other program partners.
Alchemy 365 A10 workout class
Date: Friday, July 24
It is time for your Aquatennial Alchemy workout! Join us any time, anywhere and get your workout in with this special Aquatennial online version of an Alchemy A10 class. Coach Ben will lead you through this high-intensity class from the Minneapolis Sculpture Garden. Enjoy! For more on Alchemy, visit anywhere.alchemy365.com.

AquaTivities
Date: Daily
Aquatennial features lots of activities for the whole family and this year we have curated a fun virtual kit of things you can do together. Check out our Aquatennial themed coloring pages, go on a public art Scavenger Hunt or learn how to use a compass among many other entertaining links. Click Here to enjoy AquaTivities.

While we will not be gathering at the starting line this year, Life Time Fitness has provided a virtual Torchlight 5K experience that you can enjoy. Between July 6 and July 26, you can enjoy the convenience of competing in the 5K anywhere. Participation in the virtual edition of the Torchlight 5K is free, and we encourage you to make a donation to the Minneapolis Public Schools via the Life Time Foundation or Mile in My Shoes during registration. The first 150 people who make a donation of $10 or more will be able to pick up a tote back and custom designed Torchlight pint glass at Twin Cities Running Company Eden Prairie Location between July 20-26 (If you make a donation of $10 or more, you will receive an email in mid-July with more details on picking up your item). Share your run with others by tagging #torchlight5k in your social media posts.
What's included in the virtual Life Time Torchlight 5K?
Custom downloadable race bib and finisher certificate
Online results
Motivation and virtual programming race

Mpls Craft Market
Shop local with a special Aquatennial virtual market curated by the Mpls Craft Market team. The Mpls Craft Market will feature fantastic local makers for you to browse and shop. The virtual market will launch in early July.
Shop at the Mpls Craft Market Aquatennial virutal market.
Watch our Mpls Craft Market Virtual Demonstration Series:
—

Red Cross Blood Drive
Date: Daily
Aquatennial encourages folks to give blood again this year by signing up to give at one of the many Red Cross locations. The Red Cross urgently needs blood donations to prevent a shortage. Help save lives and get insight into if you may have been exposed to the Coronavirus—all donations are now tested for COVID-19. You can be a part of saving lives this summer. Sign up to give blood here: rcblood.org/appt.

Fulton's Aquatennial taproom special
Date: July 6, 2020 to July 25, 2020

Fulton Taproom Kitchen, winner of last year's Frey's Frey Throwdown competition, is offering a special Aquatennial taproom special. Show the Aquatennial homepage on your phone when you're at the Fulton Taproom and receive $1 off one beer or seltzer during your visit.
Online content and memories

Target Fireworks
The Target Fireworks are a top five annual fireworks display in the country. This year, Aquatennial will be posting highlights, photos, video and information from past fireworks displays. We look forward to seeing you next year for the Target Fireworks—mark your calendar for Saturday, July 24, 2021.
VIDEO: 2019 Target Fireworks Facebook Live stream
Flashback feature: This 2016 article highlights the work that goes into what makes the Target Fireworks a top 5 annual fireworks display

CenterPoint Energy Torchlight Parade
The CenterPoint Energy Torchlight Parade is the flagship event that kicks off the Aquatennial each year. It is the larger nighttime parade in Minnesota, and it typically has celebrity Grand Marshals, K102's Chris Carr & Company as emcees and more than 90 registrants participating under the lights as they head down 2nd Avenue. This year, Aquatennial will be sharing highlights, photos, videos and past posts from the CenterPoint Energy Torchlight Parade. We invite you to mark your calendar for next year's parade: Wednesday, July 21, 2021.
Photo gallery: Check out our favorite photos of the CenterPoint Energy Torchlight Parade from the past 5 years
Time Lapse: CenterPoint Energy's team building its 2019 Torchlight Parade float
Video: 2018 CenterPoint Energy Torchlight Parade Facebook Live with emcees K102 Chris Carr & Co.
Video: promo video for 2019 Grand Marshal Ann Kim

Twin Cities River Rats
The Twin Cities River Rats have always been a big part of Aquatennial's best days of summer experience and this year is not different. We have partnered this year to bring you all their tips and tricks for how to ski like a River Rat. Revisit a past performance or join in the fun by trying it out at your nearest lake. Videos and content will be added throughout July.

Wilderness Inquiry Voyageur Canoe Rides
Aquatennial has enjoyed partnering with Wilderness Inquiry to offer free canoe rides and this year we are going to revisit some history and give you a stunning Minneapolis views with some virtual paddles and other fun canoeing tips. Check back throughout the month for virtual canoe experiences.
Enjoy canoe online learning resources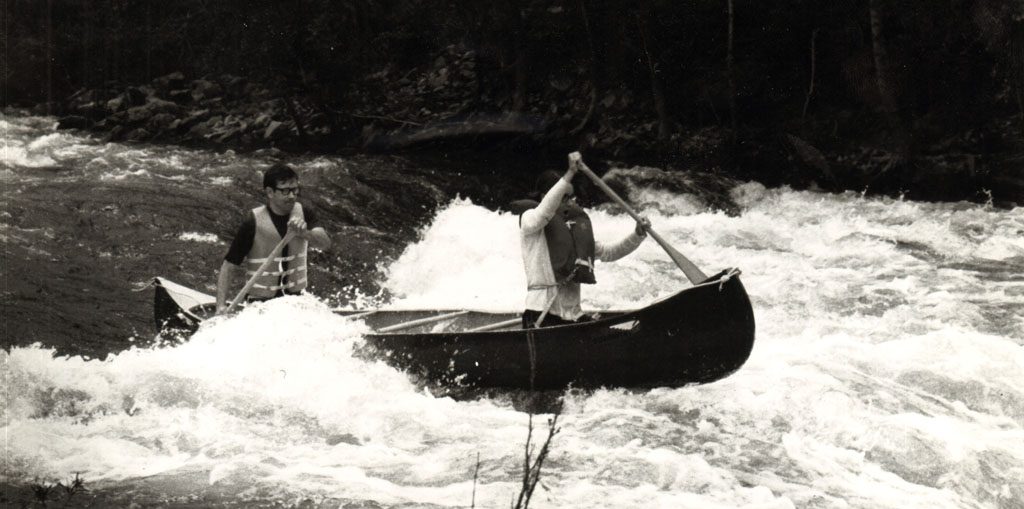 Feature: Canoe Derby connected MN communities during early Aquatennial years

Mississippi Parks Connection/Lock & Dam
Enjoy an Aquatennial promotional discount when you book a Paddle Share at any Mpls station through July 31 (the promotion has been extended due to a near sell-out for the July 25 weekend). Visit www.paddleshare.org, and you will receive 10% off your reservation when you use the promo code Aqua2020.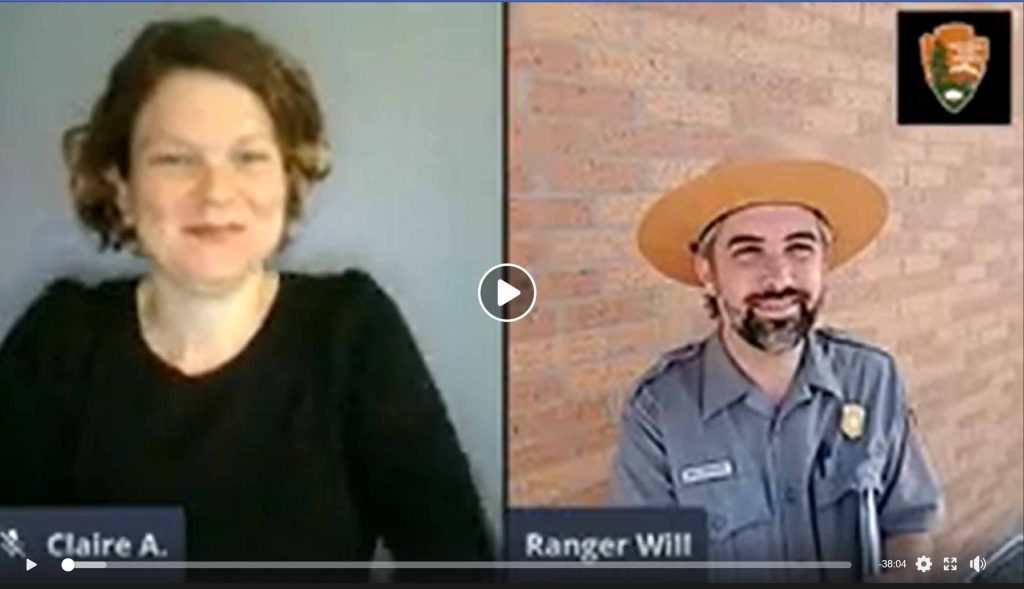 A big part of Aquatennial are the many activities that happen along the Mississippi River. Our partners at the Mississippi Park Connection and National Park Service provided a special virtual tour of the Lock and Dam and Q&A during our Coffee with a Ranger. Watch our Coffee with a Ranger Facebook Live Stream

Alchemy 365
Health and fitness has always been a big part of Aquatennial activities. Join us this year for a virtual Alchemy A10 workout that you can watch on our Aquatennial Facebook page on Friday, July 24. They will also bring you some tips and tricks for stay in shape with twice-weekly videos leading up to Aquatennial. Check out the videos below:

Twin Cities Carifest
Carifest is a celebration of Caribbean Arts and Culture and this year we will feature a special virtual performance. Get in the mood by downloading a traditional recipe to make while taking in the exciting sounds of the steelpans.
Celebrate Carifest from home! Enjoy these recipes provided by the Carifest organizers

AquaJam
Skateboarding has been an exciting part of Aquatennial throughout the years. We'll bring you back through some of the sights and sounds of AquaJam over the past several years with videos and photos this month.

Loring Park Pre-Parade Family Fun Night
Loring Park has been the place to be before the Torchlight Parade throughout the years. Enjoy photos of all the family fun put on by our friends at the Citizens for Loring Park Community.
Gallery: Look back at some of our favorite photos from the past five Loring Park Pre-Parade Family Fun Nights.