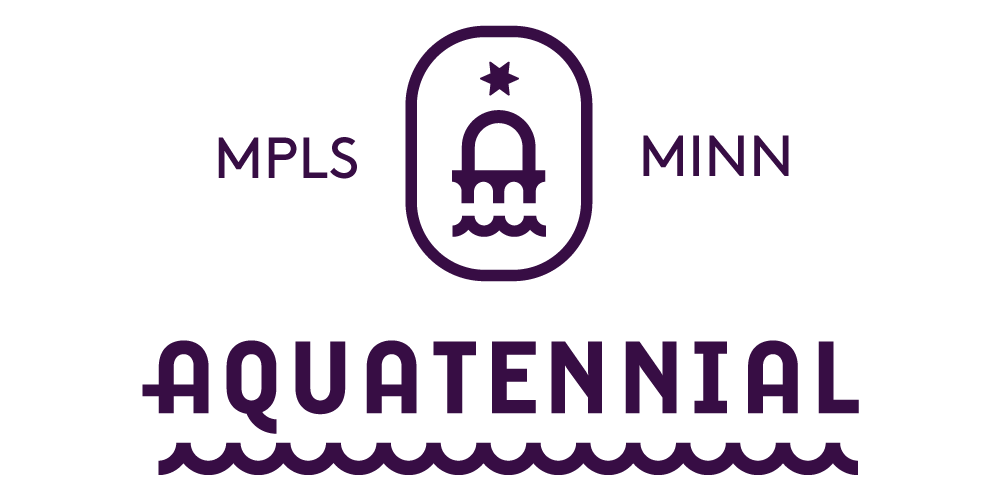 Day 4 of the 2018 Minneapolis Aquatennial was truly one that every Minnesotan can be proud of.  Hundreds of thousands of people congregated in downtown mpls to wrap up this extraordinary 4-day celebration.  We got the day kicked off with an event that is new to Aquatennial, the Aquatennial Skyline Fest.  From 11am – 5pm, people were able to watch or participate in Stand-Up Paddleboard races, free Wilderness Inquiry canoe rides, free CorePower yoga, great vendors and more.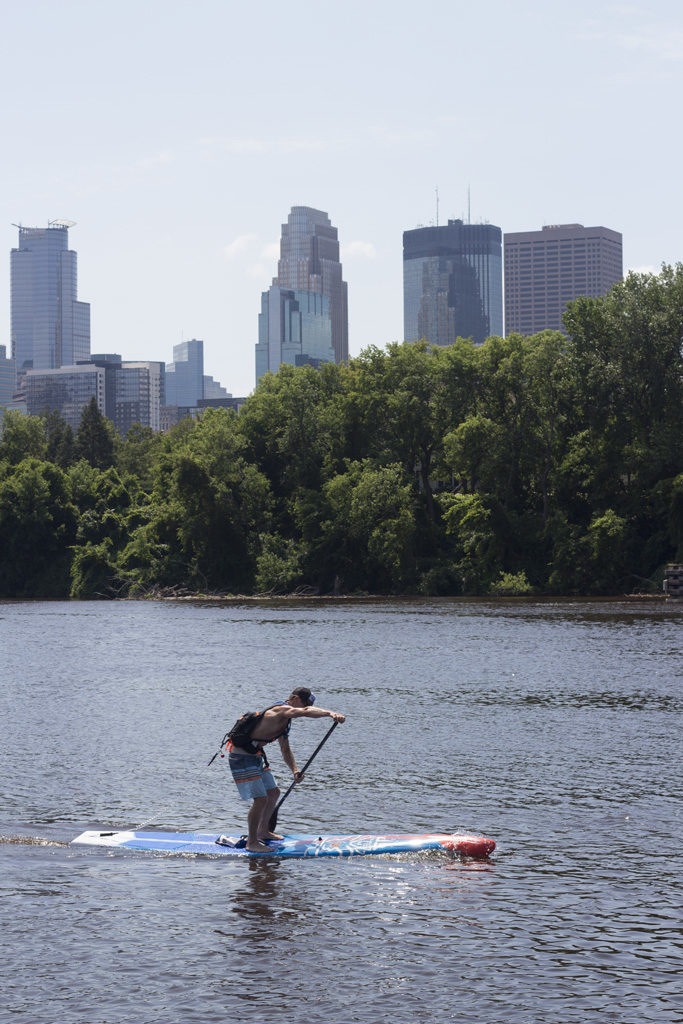 Yet another new event this year was the National Parks Service free tours and picnics on the Upper Saint Antony Falls Lock and Dam.  On a busy Saturday, the Lock and Dam would see typically see around 250 visitors.  However, during Aquatennial, they saw over 900 visitors come and take part in this fun new event.  We are very pleased with the success of this event and look forward to a continued relationship!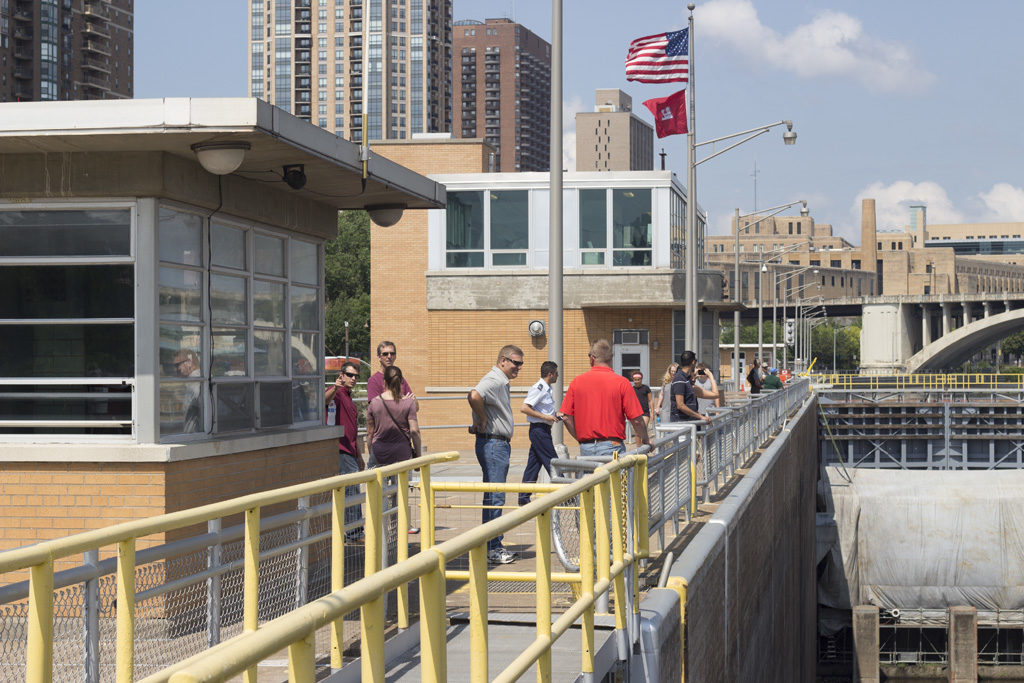 After the day-time activities were wrapping up, we were gearing up for the night. From 6-8pm, visitors were invited to the Guthrie Theater parking lot to check out AquaJam Best Trick, where local skateboarders were invited to compete on an awesome new obstacle – the Spoon and Cherry – for cash prizes.  We were blown away by the crowd that gathered to take in these sweet tricks on this beautiful night in downtown mpls.  People also stopped by to watch this event while waiting for the Target Fireworks, so that added to the number of attendees.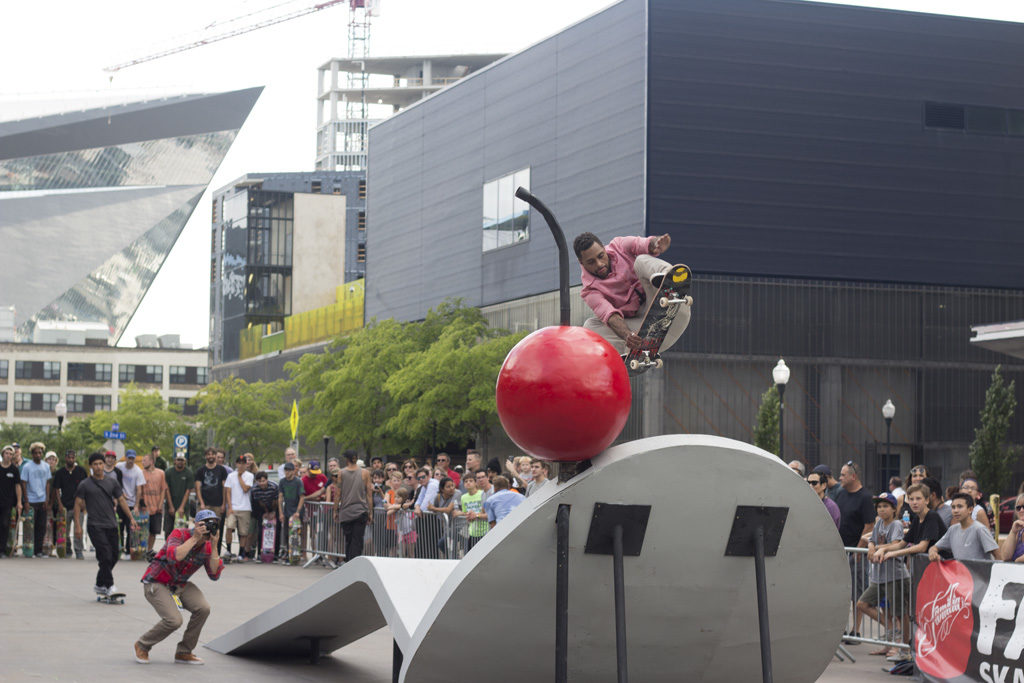 We are hearing that this year's pre-fireworks festivities and entertainment were the best to date!  Due North, HC/MC, Of The Orchard, and The Grateful Red each played a 1-hour set for an absolutely huge crowd.  The tunes were bumping and the crowd was loving it for the entire 4 hours leading up to the Fireworks display. We also welcomed great food trucks to West River Parkway during this event.  Another huge success during this event was the Family Fun Zone presented by Tom's of Maine.  Great vendors like the Vikings, Lynx, Twin Cities Road Crew, and more kept the kids entertained for hours.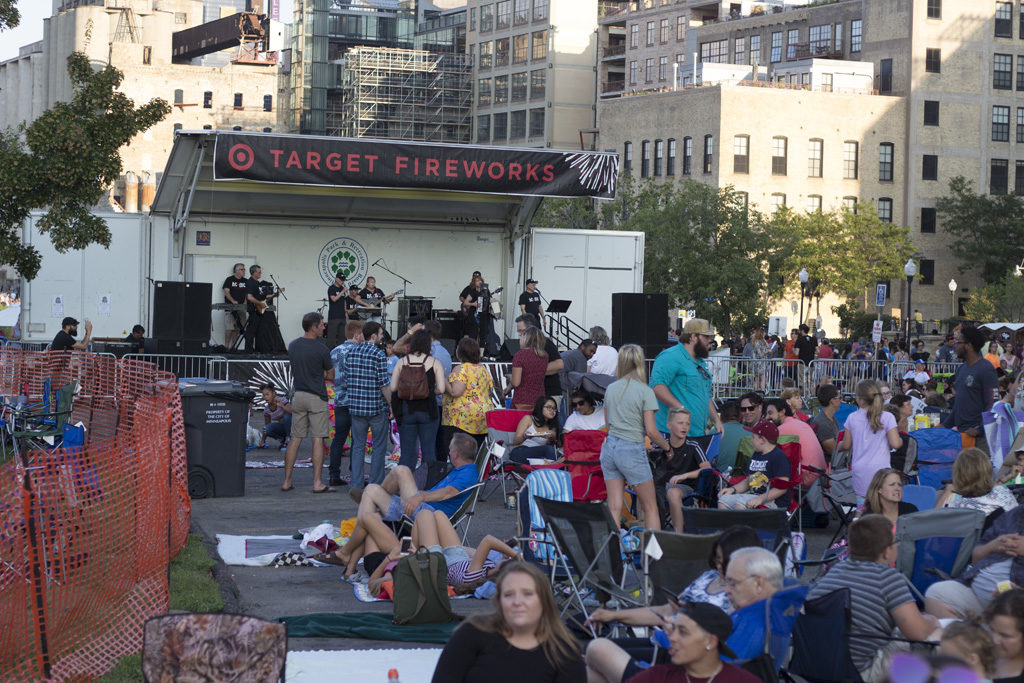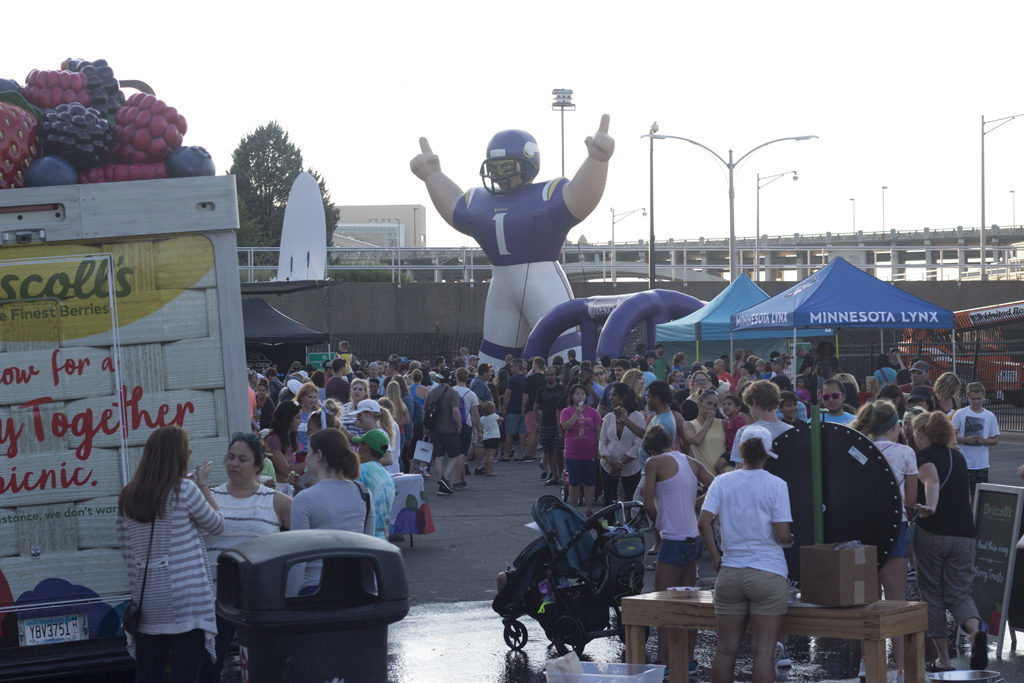 Finally, we wrapped up the 2018 Aquatennial with a crowd favorite.  The Target Fireworks – a top 5 fireworks show nationally – stunned everyone in the vicinity of downtown.  Concert-goers at Target Field quickly turned their attention from Luke Bryan to the Target Fireworks taking place in the distance.  We are so lucky to be able to work with a Zambelli Fireworks every year on this show, and we are beyond grateful to have sponsors like Target, who make this event and this celebration possible.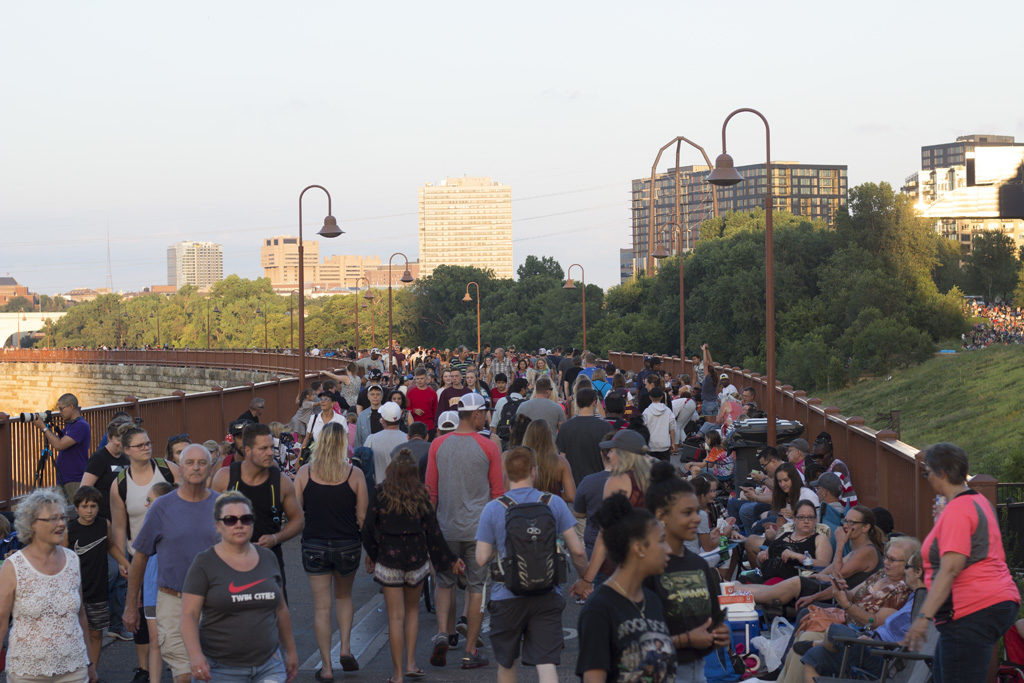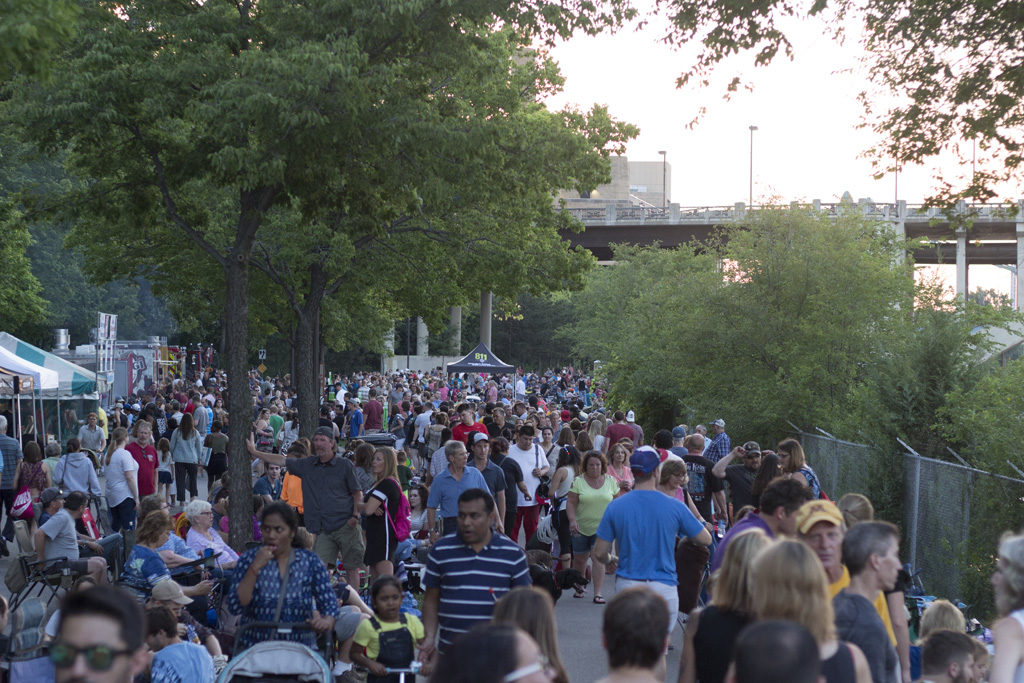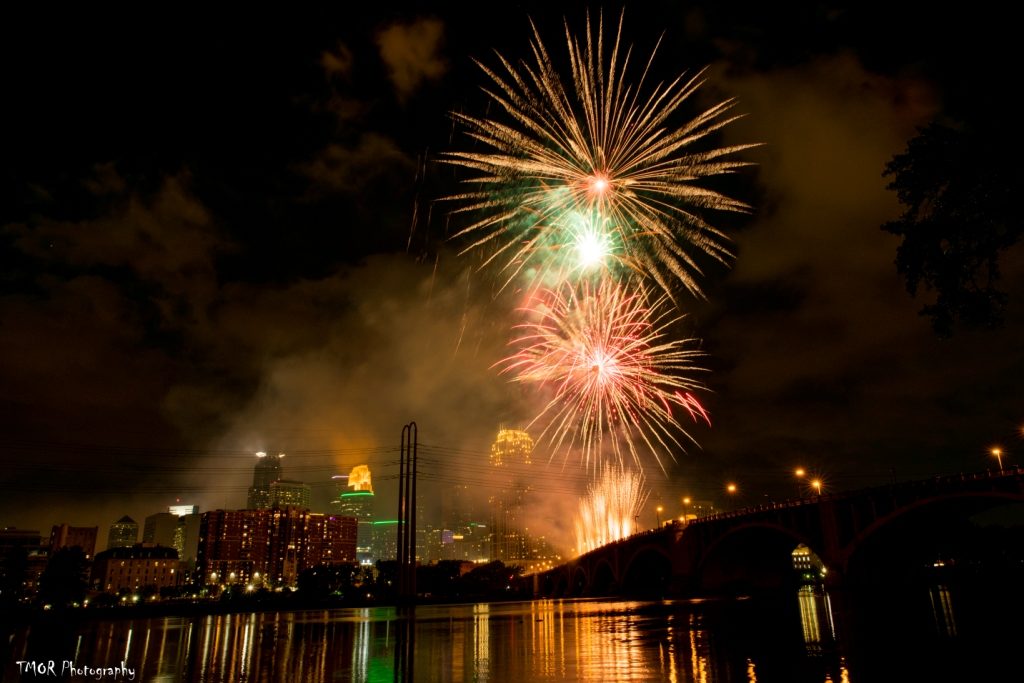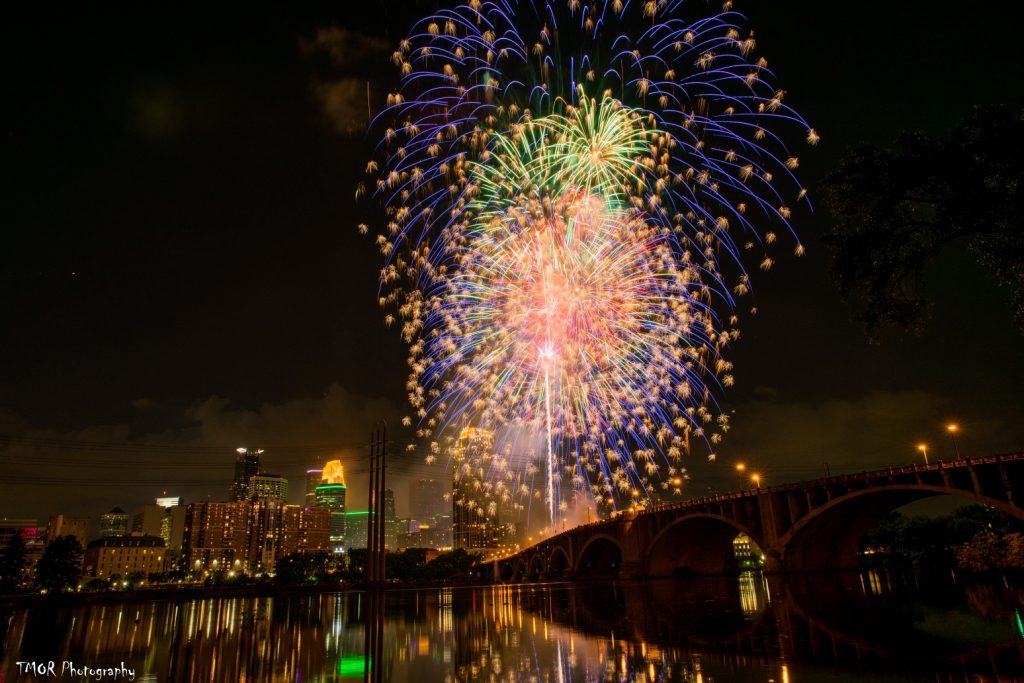 Until next time, Minneapolis.
– The 2018 Minneapolis Aquatennial Team